Zum Anlaß des chinesischen Jahrs des Hasen — "The Year of the Rabbit has come hopping around" — hatten sowohl Pink Tentacle als auch Language Log ein Happy Bunny New Year Special.
Victor Mair auf Language Log:
Well, this is the year of the rabbit, so you can be sure the Chinese would come up with a clever way to incorporate their word for rabbit (or hare) in this year's favored New Year's greeting, and indeed they have.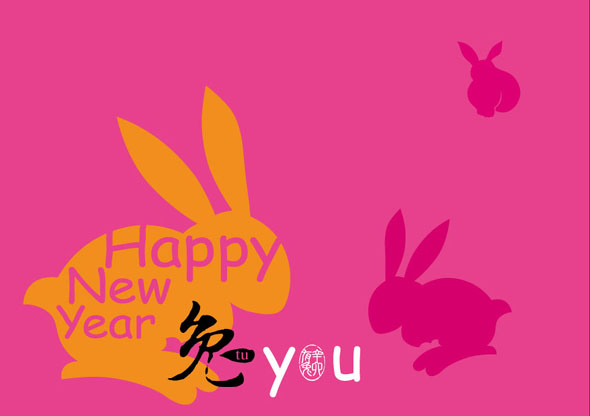 What we have for the current year is "Happy New Year 兔 you," where tù 兔 ("rabbit, hare") is standing in for English "to," hence "Happy New Year to You!"
Since you're already catching on (learning Chinese fast!), you'll recognize that this one says "I Love You 兔." I don't need to tell you what that means.
Genau :-)
Und hier eine Auswahl japanischer Happy-New-Bunny-Year-Vintage-Cards von Pink Tentacle:
The Year of the Rabbit has come hopping around, and here to mark the occasion are some antique bunny-themed nengajō from the Museum of Fine Arts, Boston collection. Happy 2011!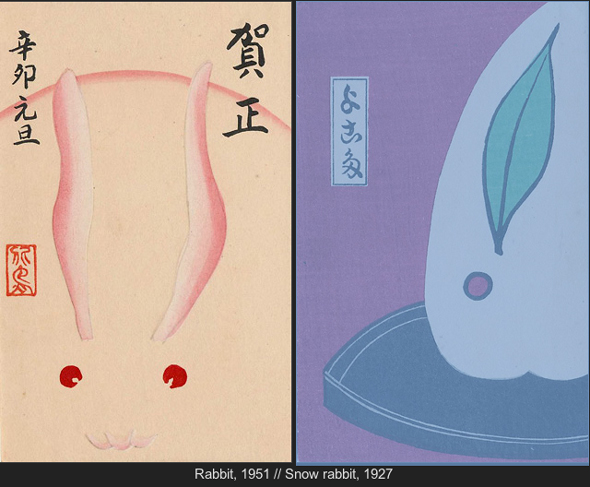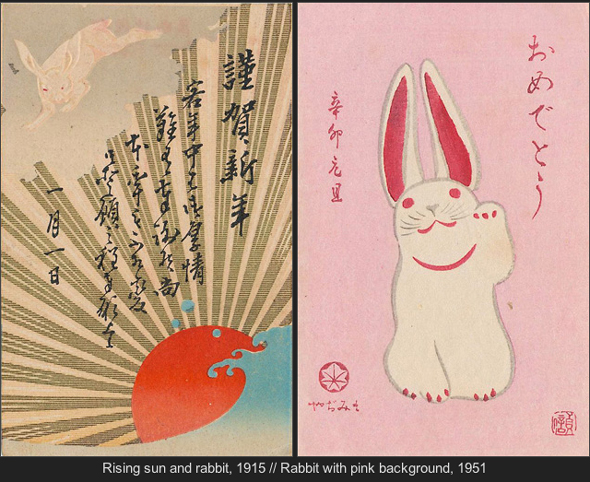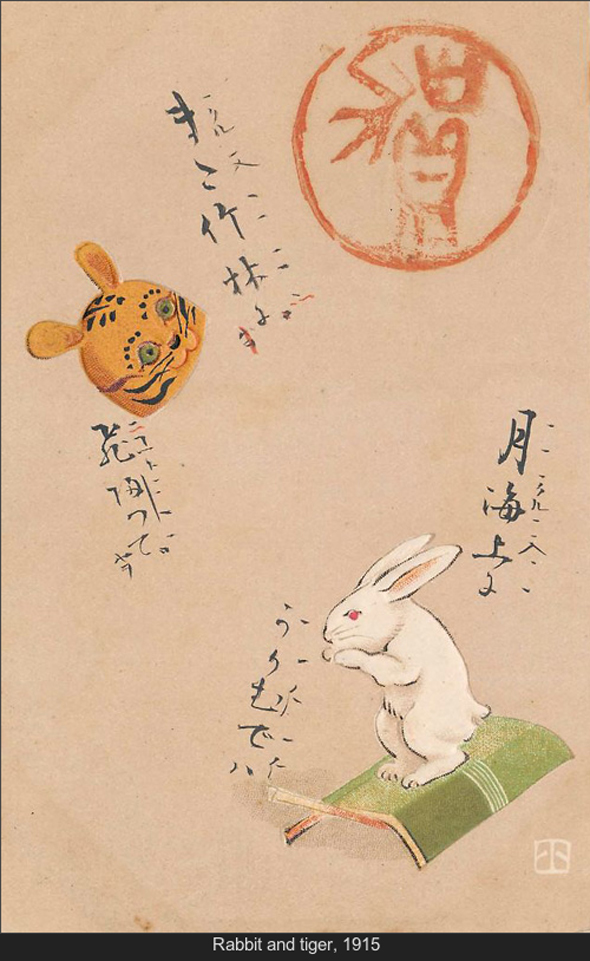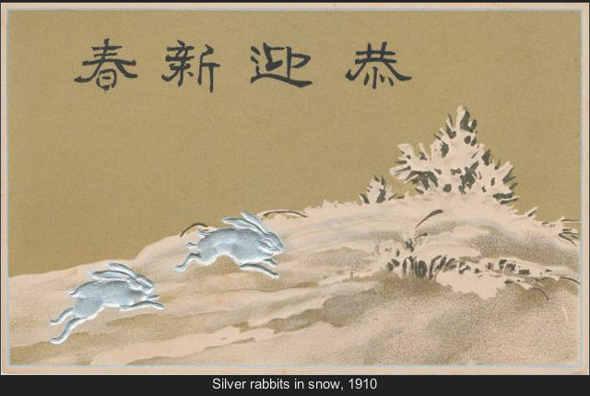 Diese und mehr New Year Bunnies gibt es auf Pink Tentacle und Language Log.
Alle kleinen und ganz kleinen Stoffhäschen wünschen eine frohes Hasenjahr!

If you have something valuable to add or some interesting point to discuss, I'll be looking forward to meeting you on Mastodon!
Tagged as: internal affairs, private & personal