Rainer Hank, Esel der Woche:
»Die Finanzmärkte sind das kritische Korrektiv einer hemmungslosen Mehrheitsdemokratie.«
When Financial Markets and Political Leaders duke it out like Gojira and King Gidora, no wonder the world's State of Democracy looks like Tokyo in a monster movie.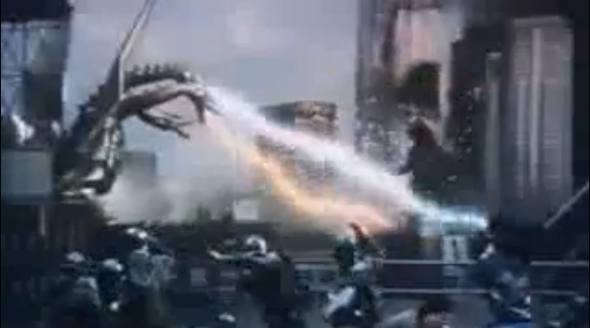 The State of Democracy Now
Rainer Hank from the F.A.Z.'s Department of You Won't Fucking Believe This:
Was die versammelten europäischen »Italienkritiker« in den linken (und anderen) Lagern Deutschlands, Österreichs, Frankreichs etc in zehn Jahren nicht hinbekommen haben, schaffen die Märkte in ein paar Monaten. Sie fegen den Machthaber aus dem Amt, ohne freilich dafür von den Berlusconifeinden gepriesen zu werden. Die Waffen der Märkte sind nicht die Stimmzettel, sondern die Kurszettel: Wer nicht spurt, dem schrauben sie den Zins nach oben. Italien ist, wenn wir nichts vergessen haben, mindestens die sechste Regierung Europas, die innerhalb eines guten Jahres vor den Finanzmärkten in die Knie geht und abdankt. In alphabetischer Reichenfolge sind das: Griechenland, Irland, Italien, Portugal, Slowenien, Spanien. […]

Es sind die Märkte, die heute für die Einhaltung der Rechtsstaatlichkeit eintreten und diese mit der Zinsschraube (dem Preismechanismus) erzwingen. Dass die Märkte (viel zu spät) wach geworden sind, ist die gute Botschaft und kein Grund, Zeter und Mordio zu rufen. Sie sind das kritische Korrektiv einer hemmungslosen Mehrheitsdemokratie. Genau das ist der Grund, warum die Rettungseuropäer sie in der Krise außer Kraft setzten wollen.
Yeah, right.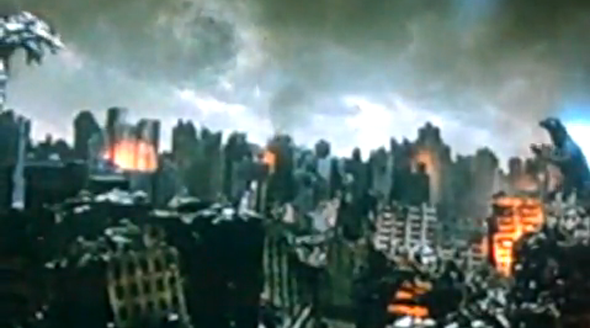 The State of Democracy in the Near Future
Footage: ゴジラVSキングギドラ (Godzilla vs. King Ghidorah) © 東宝株式会社 (Toho Co., Ltd.) 1991

Tagged as: politics & history, statecraft